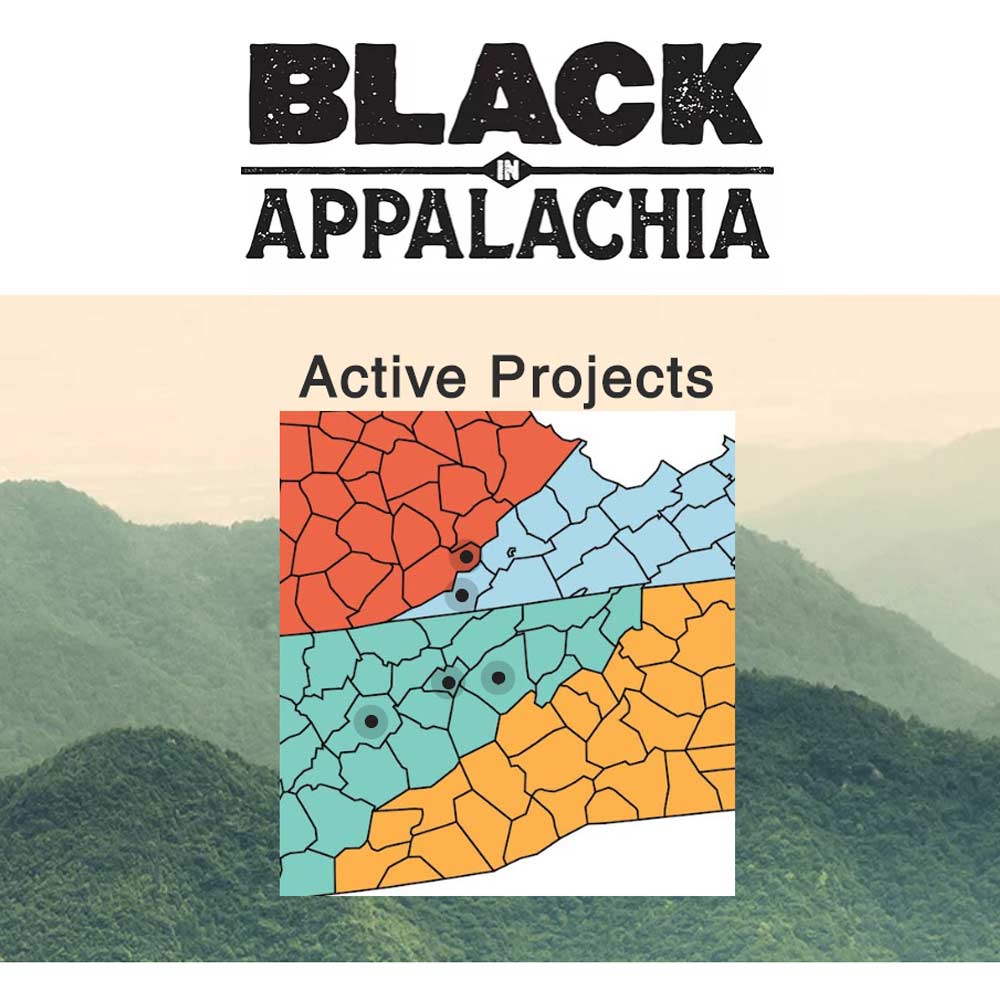 Recent SIS graduate Lauren Cole (Spring '19) spent part of her last semester conducting a practicum through East Tennessee PBS and its "Black in Appalachia" project.
The project is geared to record the histories of black communities and people living in Appalachia, and it is being done with a multi-pronged approach, said ETPBS Director of Community Outreach William Isom. He and his team are creating short and long documentaries for both online and televised showings, as well as archiving physical records provided by people in those communities. This last part is where Cole played a role. She attended an event in Kingsport where artifacts such as photographs, papers, records, and more were brought to her and the team, and they worked to scan, catalog and organize all of that information.
"It was really cool, like a treasure hunt. There were lots of delightful surprises," Cole said.
There was at least one woman who attended and provided artifacts from the Civil War era, she said. Many of the attendees were excited to be a part of the project, which has been ongoing since 2014.
"There's been a huge growth of interest in the community as people hear about it and see what's being done. These communities have been overlooked and marginalized for so long. To hear the history from the people in the communities is the main focus," she said.
Her responsibility with the project was to digitize all the still images. When she completed the job, Isom asked her to give a presentation in Kingsport to the communities involved.
As she made the presentation, Cole was concerned that this was not her story she was telling. So, she framed her presentation through the high points of stories she was told by people at the Kingsport event.
Then, she asked for feedback to see if the information she gathered painted a complete picture – and through that, she discovered even more of the area's history.
Cole recounted the story of Louetta Hall, who is on the Douglass High School alumni committee – which was a black high school during segregation. Hall wrote an essay about playing in an area called "Clay Hill" in the Riverview neighborhood where the black community lived at the time.
"She talked all about how they'd go play and come home muddy and try to hide it
from their parents. I loved it because it was a snapshot of what their life was really like," she said.
After she shared that story during her presentation and asked for feedback, what she was told by community member Calvin Sneed really brought the point of the project full circle. Sneed said that, when the black community began growing, the city paved over a dump site for manufacturing waste to create Riverview. The ground at Clay Hill, where the children played, has been tested and shown to be contaminated.
"It was surprising and upsetting to think about, but it's also the point of it. They're experts in their own communities. We can handle the resources and make these things accessible and give their stories more visibility, but they are the ones who have the stories and can flesh them out and provide information that we have no idea about," she said.
She noted that, while interesting, the project also helped build up her core skills in digitization, metadata and cataloging.
Cole is the second SIS student to have completed a practicum with the project – Juniper Starr was the first. Currently SIS student Rebecca Howard is working with Isom, and more are set to join the project.
"The relationship we've built with the SIS practicum program has been instrumental in us even being able to do the Black in Appalachia archive work," Isom said.
When his crew started going into these communities to film people sharing their stories, it became apparent that there were lots of historic documents and artifacts that needed to be recorded and shared, as well.
"It's been good to have somebody who has an understanding of archival and cataloging processes, and for us to provide support for community collections," he said.
The recorded artifacts are also now accessible to the communities and the public through BlackinAppalachia.Omeka.net. Documentaries and other media created from the project can be found at BlackinAppalachia.org.
"We hope to continue this relationship and provide space for professional development for students," Isom said.