Alumni Excellence
The School of Information Sciences alumni network is nearly 3,000 strong and grows each year in size, diversity and expertise. In a quickly growing field, it is awe-inspiring to see students graduate and go on to find success and become leaders and innovators in their workplaces.
Alumni Spotlights
Our graduates have been employed by at information sciences organizations around the world, from Dubai to the Marianas Islands, and from coast-to-coast in the United States of America. With the 2019 addition of our undergraduate program, the possibilities that an information sciences degree can afford to those who have one, are numerous. Here's just a few of our alumni:
Font and Backend Web Developer
Elisha Jewell ('23), MoxCar Marketing + Communications
"As a web developer my day-to-day tasks involve data and metadata management, analysis, integration and security, search engine optimization (SEO), information architecture enhancement and navigation, user experience research, and human-computer interaction. The SIS program's comprehensive curriculum prepared me to effectively manage, navigate, analyze, and translate information into actionable insights."
Assistant Professor and Research Data Librarian
Kelsey Badger ('22), The Ohio State Libraries
"Management and curation of research data is still a nascent area of specialization in information sciences. Despite this, SIS has a very mature program with international experts that are both enthusiastic and generous with their time and mentorship. I was nervous as a new data professional at a large R1 university, but I quickly found that I was well-prepared thanks to SIS."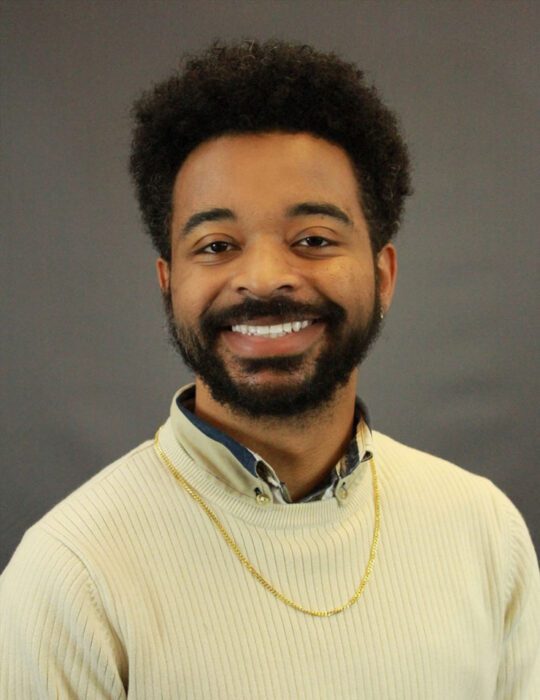 Scholarly Engagement Librarian for Social Sciences and Data
Kaypounyers "Kay P" Maye, Jr. ('21), Tulane University Libraries
"The SIS equipped me with both the practical and theoretical knowledge needed to make information accessible to all. I wouldn't be the professional I am today without the guidance of the SIS faculty and staff."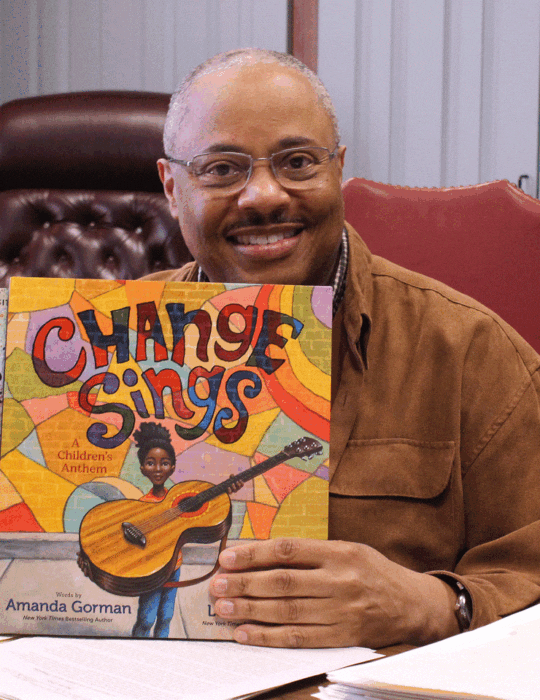 Dioceasan Archivist
Alvin Blount ('21), Episcopal Diocese of East Tennessee
"Everything I planned to do before enrolling into SIS, I'm now able to do it. It's not in a library, but virtual collection development, archival work, and area studies. SIS just put it all together."
SIS Alumni Awards
The School of Information Sciences offers two alumni awards to recognize School alumni at the annual hooding ceremony held in May. These two alumni are chosen to receive the award each year by a selection committee convened by the SIS Director. Please fill out a nomination form if you would like to nominate an alum of the program.
*Nominations are due on April 7, 2023 at 5 p.m. eastern time. The award recipients will be featured on our 2023 SIS Hooding website. Current members of the SIS Advisory Board and CCI Board of Visitors are ineligible for the awards.
Distinguished Alumni Award
The SIS Distinguished Alumni Award was inaugurated at the School's 30th Anniversary Celebration held on September 14, 2002 at the UT Conference Center. To honor graduates who have demonstrated professional achievement or leadership attributable to their education at the School, the alumni board chose to select representatives from the 1970s, 1980s, and 1990s – one award for each decade. Thereafter, one alumni is chosen to receive the award each year by a selection committee convened by the SIS Director.
Below you will find SIS Distinguished Alumni Award recipients by year and position held at the time the award was bestowed.
This award honors an alumnus or alumna who graduated at least ten years previously.
The recipient demonstrates a meritorious career based on service, teaching, and/or scholarship.
2021: Nancy Pack, ('81) Executive Director of the Alabama Public Library Service
---
2020: David Johnson, ('93) Fayetteville Library Director
---
2020 – Teresa Walker ('87)
---
2019 – Sharrie Williams ('01)
---
2018 – Frank Gibson ('76)
---
2017 – Steve Dean ('74)
---
2016 – Knight Stivender ('99)
---
2015 – Tori Blase ('93)
---
2014 – Viola Gienger ('84)
---
2013 – Dean Littleton ('92)
---
SIS Innovator's Award
The SIS Innovator's Alumni Award was inaugurated in 2009. Below are the recipients.
This award honors an alumnus or alumna who graduated at least two years earlier.
The recipient demonstrates innovation in the field of library and information sciences through cutting edge activities, forward thinking, leading trends, or reinventing a traditional service.
2022 – Miriam Kramer ('11)
---
2021 – Marquita Smith ('95)
---
2020 – Teresa Walker ('87)
---
2019 – Sharrie Williams ('01)
---
2018 – Frank Gibson ('76)
---
2017 – Steve Dean ('74)
---
2016 – Knight Stivender ('99)
---
2015 – Tori Blase ('93)
---
2014 – Viola Gienger ('84)
---
2013 – Dean Littleton ('92)
---
Alumni Highlight
---