Set Yourself Up for Career Success
The School of Information Sciences supports its students beyond the classroom as they begin to accrue skills that prepare them for their future careers. There are many hands-on opportunities for students to take advantage of in the MSIS program that will lay a strong foundation for achieving your career goals.
Alumni Spotlights
Our graduates have been employed by at information sciences organizations around the world, from Dubai to the Marianas Islands, and from coast-to-coast in the United States of America. With the 2019 addition of our undergraduate program, the possibilities that an information sciences degree can afford to those who have one, are numerous. Here's just a few of our alumni: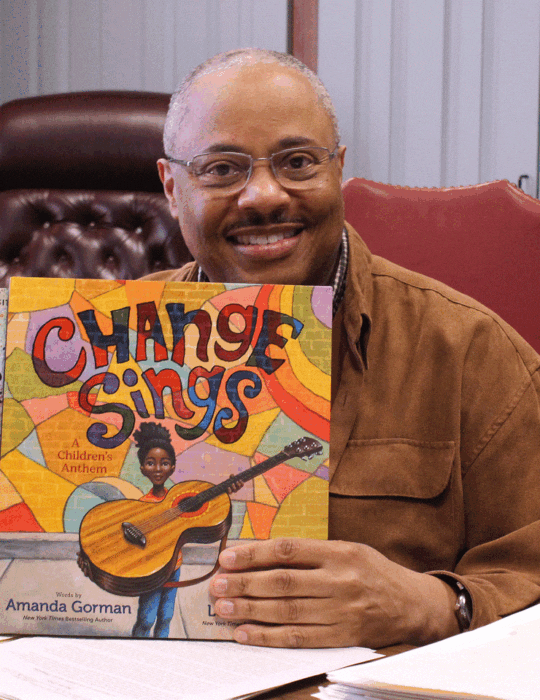 Dioceasan Archivist
Alvin Blount ('21), Episcopal Diocese of East Tennessee
"Everything I planned to do before enrolling into SIS, I'm now able to do it. It's not in a library, but virtual collection development, archival work, and area studies. SIS just put it all together."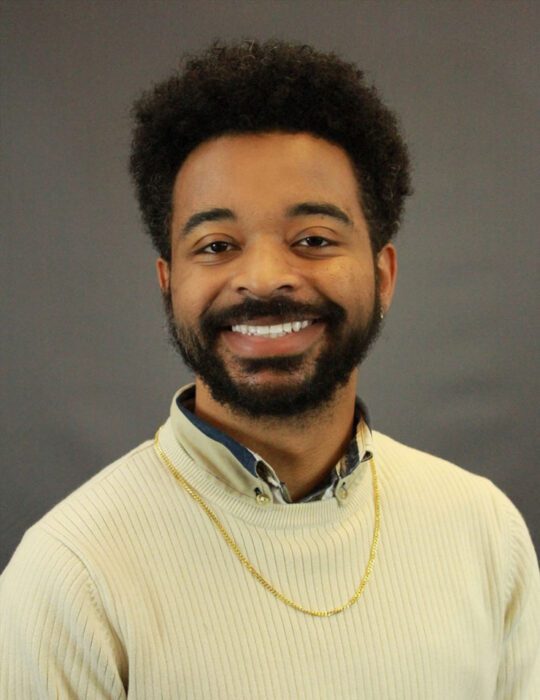 Scholarly Engagement Librarian for Social Sciences and Data
Kaypounyers "Kay P" Maye, Jr. ('21), Tulane University Libraries
"The SIS equipped me with both the practical and theoretical knowledge needed to make information accessible to all. I wouldn't be the professional I am today without the guidance of the SIS faculty and staff."
Assistant Professor and Research Data Librarian
Kelsey Badger ('22), The Ohio State Libraries
""Management and curation of research data is still a nascent area of specialization in information sciences. Despite this, SIS has a very mature program with international experts that are both enthusiastic and generous with their time and mentorship. I was nervous as a new data professional at a large R1 university, but I quickly found that I was well-prepared thanks to SIS."
Web Developer
Elisha Jewell ('23), MoxCar Marketing + Communications
"As a web developer my day-to-day tasks involve data and metadata management, analysis, integration and security, search engine optimization (SEO), information architecture enhancement and navigation, user experience research, and human-computer interaction. The SIS program's comprehensive curriculum prepared me to effectively manage, navigate, analyze, and translate information into actionable insights."
"I really appreciated that they encouraged the practicums, obviously, because that's what led me here. That's absolutely the thing—take as many opportunities and engage as much as possible, that's an important aspect of the program. The school works with the community and is involved with so many different libraries, archives, and associations."
Eric Dawson ('13)
McClung Historical Collection Manager, Knox County Public Library – McClung Historical Collection
Hands-on Learning Through Practicum
The MSIS practicum is a means of gaining relevant, professional work experience. The practicum gives SIS students an opportunity to "try out" a job and type of workplace, gain professional work experience, earn academic credit and valuable professional contacts. The practicum experience:
Integrates the classroom with the "real world" under the supervision and instruction of an experienced information professional;
Puts technique and technologies in context;
Strengthens one's accomplishments portfolio and resume through validating skills and knowledge;
Provides oversight, context, and feedback from skilled and established practitioners;
Can be done in any location;
Allows students an extended opportunity to "interview" an employer they are interested in working for;
Confirms interest in a possible career path and develops familiarity with culture and values of a specific type of organizational climate.
Contact the SIS Practicum Team at msispracticum@utk.edu, if you are interested in learning more about the MSIS Practicum Program.
Current Practicum Opportunities
Explore our listing of current practicum opportunities. You may also contact the person offering the practicum directly if contact information is provided in the practicum listing.
Do You Have a Practicum Opportunity?
Information sciences is a diverse field with many different skills, positions, and organizations. Providing a wide array of options for students to engage in practicum opportunities benefits both the students and the organizations that work with them. Please let us know if you have a practicum opportunity for our master's students.
If you are interested in hosting a Practicum for one of our students:
We have a page dedicated to our current practicum site opportunities, although the list is not all-inclusive. We encourage you to submit an opportunity to post your listing there. This gives our students the ability to discover and connect with your organization.
Another opportunity to promote your practicum site is during our Practicum Fairs, hosted every March and October. Information is sent out to every organization who has submitted an opportunity form on our website.
Please direct any questions you may have to our practicum team at: msispracticum@utk.edu.
If you would like to set up a meeting to discuss your organization's needs and to see if a practicum student would fit well into your organization, please include at least three potential meeting dates and times in your email, and please include your time zone.
Job Listings
Find more jobs by signing in to the Handshake Student Portal
---