Student Spotlight: Jessica Woofter on Databases and Data Analysis
Featured Student: Jessica Woofter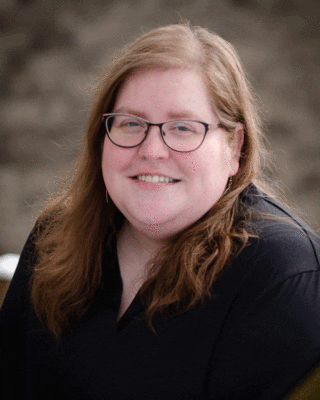 Location: Knoxville, Tennessee
Education: Bachelor's in General Studies with a focus on Business and Technical writing
Career: Data Analyst at the University of Tennessee's Environmental Health & Safety
Why information sciences?
I am definitely not a traditional student. I did not take a straight path to complete my college degree or getting into the SIS graduate program. I started college in 1998 seeking a pre-veterinary degree from Georgia Southern University (GSU) in Statesboro, GA. I dropped out to gain work experience and focus on myself. My spouse and I moved around the country for work, fell in love with the Knoxville area, and decided to move here. I started working for the university in September 2011. Around 2012, my boss encouraged me to finish out my bachelor's degree, and I had quite a few credits from GSU. In 2014, I completed my bachelor's in general studies with an emphasis in business and technical writing online through GSU while working for UT. Then around 2018, a coworker told me about the Information Sciences program because they knew I was already building databases to track hazard and animal protocols. I didn't know much about the program at the time and looked into it. I initially thought it was strictly a librarianship degree path. I discovered it was so much more than that and could be applied to a very broad array of jobs and fields of study. I ended up applying and started the program in the fall of 2019. 
You're already working in an information sciences position – can you tell us about what you do?
I work for UT's Environmental Health & Safety Office (EHS) and was recently promoted to Data Analyst. Throughout my career with UT, I have always performed job duties related to data management and information sciences in general. I didn't realize it until I started the program.
Early in my career with UT, I started as an administrative assistant in a dual departmental position split between the Biosafety Program and Institutional Animal Care & Use Committee (IACUC). Over the years, as the departments separated and the Biosafety Program and the Radiation Safety Office were folded under EHS, my job functions have evolved beyond administrative work. I often utilize critical and analytical skills to solve problems, develop solutions for collecting data, or generate data models. I built and automated an Access database to track research protocols, training records, hazards (biological and chemical), safety equipment (such as biosafety cabinets and autoclaves), etc. I also created workflows to streamline how information was collected and processed through my department. I still maintain these workflows and the database.
My duties as a data analyst with EHS have changed slightly. They include developing and managing databases and data collection systems, routine assessment of data collection practices, streamlining workflows, creating data models from key data points, and ensuring safety/compliance recordkeeping standards are achieved. As the need to maintain and create a safe campus environment evolves, so do my job duties. The MSIS program has played a significant role in helping me gain the skills necessary to keep up with demand and shape my role within the university.
Are you using any of what you've learned in the MSIS program at your job?
Absolutely. Dr. Wang's Database Management Systems (INSC 584) class was a tremendous help last semester and helped me get a promotion. I had no formal training on how to build databases. The database class delves into developing and using programs like Access or other database programs and provides foundational knowledge on using entity-relationship diagrams (ERDs), avoiding data redundancy, and utilizing structured query language (SQL). Learning about databases and what all goes into developing them helped ground me. I took what I learned and streamlined my current database. As a class project, I created an online training site for my department that utilizes SharePoint and Access to track and record compliance training efforts and provide researchers with an easy way to locate and keep up with lab personnel training records. It's sort of a one-stop site for completing EHS compliance training and record retention.
This semester, I'm actually taking Dr. Wang's Introduction to Data Analytics & Visualization (INSC 592) class. The data analytics and visualization class will help make sense of the raw data we collect and turn that into knowledge through the use of visualizations and specialized software programs. I'm looking forward to learning more from Dr. Wang this semester.
What do you plan to do after graduation?
I'm about halfway through the program. I really wasn't expecting to be promoted before I graduated, so that is awesome. As I progress through the program and apply the knowledge I gain, I will better understand what my job might look like for the future. My current position gives me a lot of room to grow and shape my role within EHS.
How has your experience at SIS been?
From the program's start, all the faculty have been helpful, encouraging, and informative. My advisor, Associate Professor Brian Dobreski, has been really helpful with providing suggestions and guidance to completing the data management pathway. It's been wonderful to have that help and guidance. I have learned a lot from all classes I've taken so far, and I really appreciate all the help I received from Drs. Bilal, Patillo, and Wang during my time in the program. They will take the time to provide guidance and help if you need it. So overall, my experience has been pretty great so far.