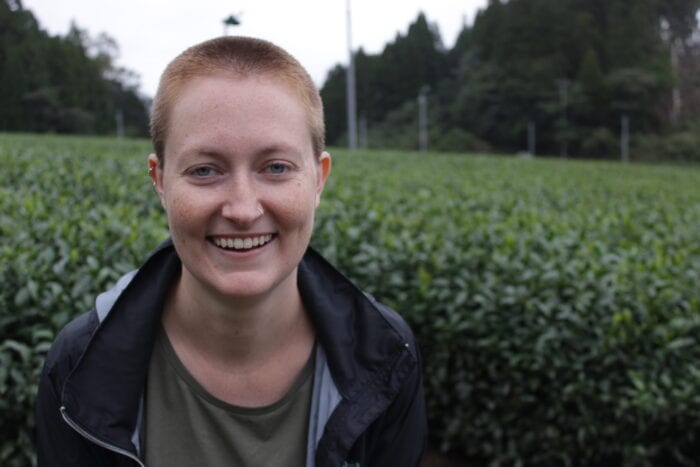 Being in the MSIS program and part of the Collaborative Analysis Liaison Librarians cohort has opened up an entire new world of possibilities within the realm of information sciences for student Claire Jordan.
"I thought I had a niche, specific focus, and then I learned about the CALL program and then I got here and all the opportunities opened up, and it's so much more diverse than I realized," she said.
One such opportunity Jordan has received is the Research Experience for Master's Students at the University of Michigan – an intensive summer program that pairs students with faculty mentors to work on research projects. Jordan, like all of the students in the CALL program, has a background in science. For her specifically, she has a degree and work experience in environmental science.
One of the reasons Jordan chose to get a degree in information sciences was to be either a science librarian or someone working in the science field as an information sciences professional. Another reason was to explore how scientific information is misused to fuel disinformation campaigns. She will get to research the latter in the project at REMS this summer, which is called, "Protecting Knowledge Infrastructures Against Misuse of Scientific Products."
"Science misinformation is such a widespread problem and that's why I wanted to go to the fellowship. When I saw this project, I was really jazzed because it aligned with my interests and was why I wanted to go into the program to start with," she said.
Jordan is one of eight students who were picked for the program, and she'll be working with two faculty members on the project to break down the typology of misuse, and then creating best practices and interventions that can be used to prevent the misuse before it happens. The interventions will be for journal editors and managers, people who design and run repositories, and anyone else who can help protect the accuracy and credibility of the information before its even disseminated.
Another aspect of the REMS program is learning more about the process to apply to doctoral programs, which is a path Jordan is considering.
"I am interested in a career in research but I haven't decided if the PhD avenue is definitively the way I want to go. I am very open to learning more about it and the process and the different opportunities that it can present for research," she said. "I want to learn more about what a PhD in this field could look like and opportunities that can get you in and outside of academia."
She's appreciative of all the avenues information sciences has to achieve her dreams of conducting research, whether it's in research data management, data curation, or even science librarianship in an academic setting.
"Through the CALL program and the whole MSIS program, there's just so many connections and networks that we've been introduced to in the Knoxville area and all over the country, too," she said. "Everything has been virtual because of the pandemic, and that's opened up a lot of doors all around that weren't open before."