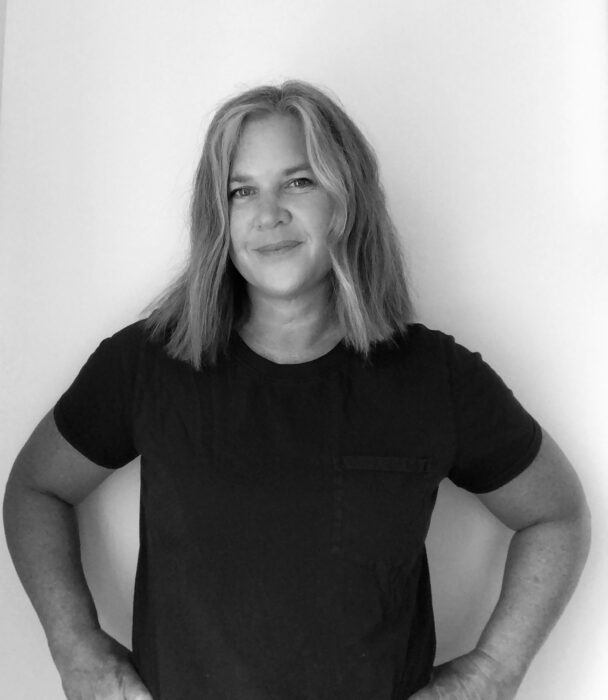 Lecturer: Christine Schmitz
Location: Knoxville, Tennessee
Academic Background: BA in journalism and public relations, Temple University, Philadelphia, Penn.; MFA in creative writing, University of Florida, Gainesville, Fla.
Career: My background started in journalism and then I was a college professor at a few different schools. As a grad student, I was teaching at University of Florida, then I taught at Santa Fe College, which is a feeder college for University of Florida. Then I was at the University of North Carolina, Charlotte, in the English Department. Then I taught in their first-year writing department, which is a program that split off from the English department and which focused just on academic writing and establishing the foundations of writing.
Then my children were starting high school, and we made the financial decision as a family that I would take time off from my job and tend to my kids. But I eventually felt there was an opportunity for my skillset to still be used and I opened my own writing agency where I did freelance writing for any project that came my way, which turned out to be some fun and crazy things – everything from large government proposals for NSF, DoE, and other government agencies, writing for university professors, writing music video scripts and handling content marketing and brand journalism assignments for corporate clients.
During that time, I also started helping high school students and existing college students write application materials for entering college, medical school, or law school. That aspect of my agency turned out to really touch on a high need. I had maybe about 100-150 clients every application cycle for six years. I found out that was something I loved, and I wrote a book about it called, "Tell Me Something Good." It's basically a handbook to help students tackle application essays and personal statements.
How did you become a lecturer for SIS and what class are you teaching?
We moved here to Tennessee for my husband's job in the summer of 2019, six months before the pandemic, and the plan was for me to get us settled in and he'd hit the ground running and get his research lab set up – he's a professor in mechanical engineering at UT and has a joint faculty position with Oak Ridge National Laboratory.
When we were moving here, we figured we were both going to be professors at UT, but with the pandemic things got put on hold. The University of Tennessee has a dual career program where the provost's office has a dedicated person who talked to me and found out what my background is and got my resume and submitted it to departments who might be interested in hiring me. There's no pressure for anyone to hire me; it is just a form of introduction to get my info out. I think my resume made it to the desk of somebody at SIS and I got a phone call.
I talked to Dr. Tenopir and she expressed to me the need for these students at the master's level to have an all-purpose writing course, something to bring them confidence to do a variety of writing that may or may not be required in their careers. I am still developing the assignments for the course, which is INSC 590: Writing for the Profession. We'll look at writing procedural manuals or annual reports, but also tackle things such as marketing/new product and service launches, press releases, social media writing, and just your basic all-purpose communication such as emails, business memos, stuff like that.
What makes you excited about teaching this class for SIS?
My passion for teaching a course like this is the empathy I feel for people who don't like to write. Writing is something that came naturally to me but other things, like science and math, did not come naturally to me. And I have my own anxiety over putting together something like a report with numbers and scientific research in it.
I usually start by telling my students that they're in a safe space for communication and expression and they're allowed to make mistakes. Mistakes not tolerated are plagiarism or any of the established rules of the university, such as discrimination. But you're not going to get an "F" on your first paper if you didn't communicate well; if you tried, then we're going to figure out together where the problems are, and I'll help you on an individual basis to strengthen those areas. Every student is a bit different, and I find my class is most successful when I make it personal.
In the classroom I even extend this idea a little bit to give students multiple chances to make a paper better before they present it to me for a final grade. I like to offer a lot of feedback. At the same time, students must do the work. I give them the opportunity, but they have to take it. I think that some may think this approach makes the class easy, but it's been my experience in 20 years of writing and teaching that the students who take the feedback and make revision (things that are not easy to do) are the ones who advance.
Another thing I've started incorporating over the past few years, when teaching, is to offer my students the opportunity to use my class assignments for their 'real world' situations. For example, I base my writing prompts on hypothetical situations, but I tell my students, "If you read one of my assignments and you have something in real life that relates to this, I'd rather you address that than the hypothetical situation I've assigned." So, if a student in my class this summer is working on something related to a topic I'm discussing, they'll have an opportunity to address a personal problem in what they write.
What is your experience with information sciences?
I have an immense background in teaching technical style writing and taking data and creating infographics and communicating data, but I've never been associated with a school of information sciences. It makes sense now that I would be, because it's a field that has evolved. When I went to college, we didn't even have computers in our classes or at home. It wasn't until my master's work that I had access to the internet, which was just emerging as a tool for research. As far as libraries go, at that time most books and textbooks weren't online. Over the course of my life access to information has evolved from being in a physical book to the laptop that's on my desk right now. It makes a lot of sense to me that my writing and research skills are now applicable to a whole new department. AT UNC Charlotte, I taught four sections of technical writing per semester for four years and I would say that course was more geared towards the information sciences, though that was not the name of the program. Most of my students were in data research, computer science, libraries, and things like that.
I write and I teach writing and it's all I've ever done since I was in college. I studied journalism as an undergrad and got my master of arts in creative writing, two very different forms of writing, and then I started teaching and doing freelance technical writing. I feel I had pretty significant exposure to multiple genres of expression.
I'd say that in all instances of teaching, in all the different classes I've taught, everything from creative writing, to technical writing, to composition, success is about teaching students to take their data, as well as their personal thoughts and expressions on a topic, and convey them in a compelling way. No matter what you're trying to tell people, you have to engage the audience somehow and you can't do that with cliches or rote ideas, you have to use small details and get personal and that seems to work in all instances.