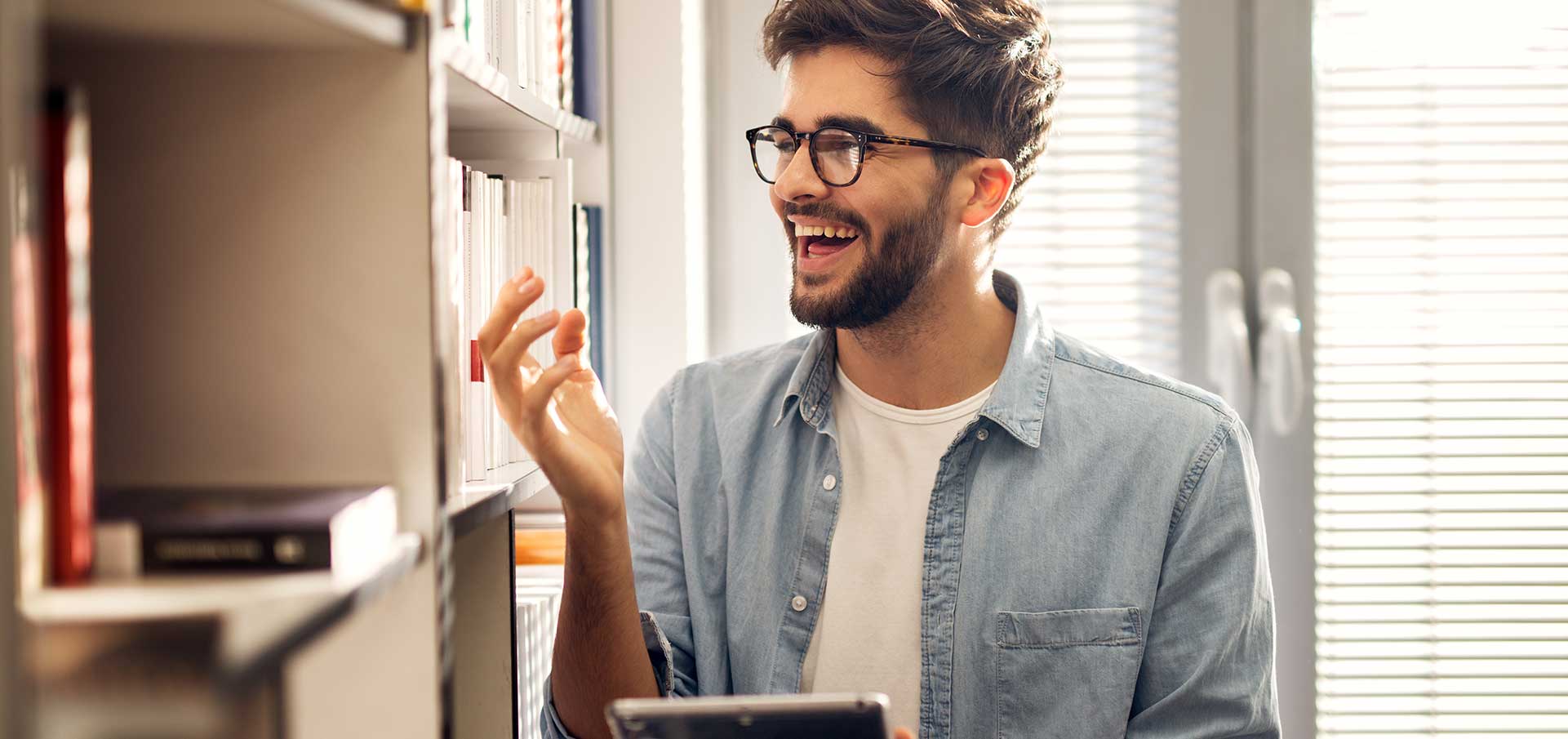 The University of Tennessee School of Information Sciences has a long history of preparing students for traditional library and information science careers, which are commonly based in school, public, academic, and special libraries. But within each of these traditional libraries lies a world of variations; for example:
School libraries may be found in public or private schools, charter schools, online schools, or military-base schools.
Public libraries may be rural or city-based, tiny or large, or serving a homogeneous or highly culturally diverse community.
Academic libraries encompass those in community colleges, private universities, very large, publicly-funded research institutions, and small, specialized campuses such as theological colleges.
Special libraries (legal, healthcare, science, etc.) may be found in every type of organization imaginable, including nonprofits, for-profits, government agencies, museums, industry associations, and more.
The reality is, however, that there's nothing traditional about any of these libraries today! While still performing their familiar roles, they're also expanding their mandates to include such diverse activities as –
STEM collaborations with K-12 teachers.
Community makerspaces that bring together teens and seniors.
Data management in support of faculty scholarly research.
Data curation for cultural institutions.
Emerging technology programs and rentals.
User experience and assessment  research.
---
"Library and information science professionals have a continually-expanding universe of "traditional" opportunities to pursue."
---
What type of library, what type of work?
There are two ways to think about careers in school, public, academic, or special libraries: by the type of library you work in, and by the type of work you'd do within that library. These career paths generally focus on one of four areas:
User or public services (includes reference; research assistance; community outreach; patron and/or bibliographic instruction; readers' advisory; programs for children, seniors, immigrants, and other special populations and other similar activities; or research, knowledge management, product development support, etc).
Technical services (usually encompasses acquiring materials; collection development; serials management; cataloging and processing materials; and managing the library's computers and system technologies; in a special library, may include intranet support).
Administrative services/management (the processes that keep the organization working effectively, such as budgeting; personnel management and staff development; external liaison and communication; organizational development, and leadership).
Data services (an emerging area of information work that deals with data, rather than text, as its "content").
In addition, roles like website management and marketing fall within various departments depending on the library's organizational structure.
According to the American Library Association, there were 98,460 school libraries at last count, located in public, private, and Bureau of Indian Affairs (BIA) schools. Although the four job categories described above are usually distributed throughout multiple departments in public and academic libraries, when it comes to school libraries, multitasking rules and you get to do a bit of everything. A typical day might include these roles:
Teacher, as you demonstrate the use of reference materials and key topic resources to students with a strong emphasis on information and media literacy.
Instructional partner, as you collaborate with a tenth-grade history teacher to develop class assignments interweaving information literacy skills, and scout for cool web resources that can be incorporated into a lesson plan.
Coach, as you work one-on-one with students to help them identify, evaluate, and use appropriate information resources for a specific assignment.
Technologist, as you demonstrate the use of new communications, research, and website tools to both students and teachers (or fix the printer and troubleshoot the Internet connection).
Collection development and acquisitions specialist, as you draw on your professional resources and faculty input to identify and acquire appropriate materials to support student learning.
Manager, as you set priorities, manage projects, supervise clerical help, and interact with school teachers, library volunteers, and administrators.
As you can see, school librarians must be masters at multitasking, experts at time management, and adept at easily switching from one task to another.
School librarians tend to love their work and are passionate about helping their students, making this career path a highly popular option for those who enjoy children and/or teens and helping them develop into effective users of information and media (as well as budding book-lovers).
---
Public Librarians
With more than 16,000 public libraries and library branches contributing to communities throughout the United States, it's no wonder that public librarianship is such a popular career path.  Although where many LIS students first fell in love with the idea of librarianship, today's public libraries still focus on books and information, but also on –
e-books and maker spaces;
Technology instruction;
3-D printers;
Small business resources;
English-as-a-second-language tutoring;
Exam proctoring for local online students; and
Community arts events, among other programs, services, and activities.
Public libraries, and the librarians staffing them, are also on the front lines of community changes and challenges, which means your ability to have an impact on people's lives is substantial. You'll often be using your information skills and passion to help change lives, whether –
Helping someone apply for a job online;
Creating a children's reading program that includes hot meals;
Advocating for an expanded teen performance space; or
Delivering books to the local retirement community.
Public libraries perform many roles for those they serve: among other missions, they function as community information centers, as resources for change in their patrons' lives, and, as advocates for and maintainers of our shared culture, whether locally, nationally, or globally.
Many public librarians thrive on the sense of purpose and camaraderie that comes from belonging to a respected professional community with a long tradition of dedicated, selfless commitment to values such as intellectual freedom, First Amendment rights, and equality of access. Others are drawn to the diversity of roles and career specializations within public library work, an excellent environment for those who thrive on diverse human interaction and intellectual challenge.
---
Academic Librarians
Academic libraries range from those at large research-focused universities like the University of Tennessee to local community colleges, with thousands of public or private, two-year or four-year, and not-for-profit or for-profit institutions in between.
Regardless of the host institution, however, the mission of roughly 3,800 academic librarians is to support the curriculum and course-related research needs of their specific constituencies, whether students or faculty (research and scholarship support).
What might you do as an academic librarian? Depending on your area of specialization, you might –
Select, acquire, and maintain a resource collection that supports the curriculum as well as the research needs of students and faculty (acquisitions);
Teach students both how to effectively use the library's myriad resources and how to evaluate and use "outside" information resources (information literacy); or
Work with faculty to integrate library support directly into the learning dynamic (embedded librarianship).
Or you might be responsible for creating and/or supporting the technology infrastructures that enable each of these goals.
If you love ideas, the learning process, and teaching students from 18 to 80 how to become effective users of information resources, academic librarianship may offer you a career of ongoing intellectual and professional engagement.
An academic library is a dynamic environment, and in a well-funded one, you'll be on the cutting edge of advances in information and communications technology, working with faculty to design interactive, multimedia assignments that engage and teach students. You'll be exposed to a wide variety of scholarly disciplines, and be challenged to stay abreast not only of the institution's resources but also those of the information universe at large.
---
Special Librarians
Special libraries are most commonly found in business organizations as well as in the legal and medical/healthcare industries. However, they're also found in government agencies (from federal to municipal governments as well as among international agencies), trade associations, cultural institutions, research centers, performing arts groups, and religious organizations, among others.
Although now more often known as information centers, knowledge centers, business intelligence centers, corporate libraries, or a similar term, those in special libraries generally are responsible for:
Identifying, aggregating, and managing internal information.
Gathering, analyzing, synthesizing, and presenting external information.
Creating content, systems, and or services and products for internal and/or external use.
That means that in a given day or week, a special librarian might –
undertake online research requested by the marketing department;
track down and acquire information needed by the engineering group;
work on a governance policy for records retention;
help research and write a proposal for a development officer;
license a new database;
investigate grant opportunities; or
work on the company knowledge management system.
Naturally, the specific nature of your work would be influenced by what sort of special library you were in – that is,
What subject area or discipline your employer covered (e.g., aerospace engineering, horticulture, pro rodeo);
The type of material in your collection (for example, industry standards, original manuscripts, photographs, digital assets); or
The type of institution (perhaps a corporation, trade association, cultural institution, or government agency) you worked for.
As you can see, special librarianship offers a wide range of career opportunities for those who thrive in a dynamic environment.
---
Whether school, public, academic, or special librarianship sounds most intriguing to you at this point, keep in mind that one of the benefits of library and information sciences careers is the ability to change things up as you grow as a professional!
Request More Information
Not sure which information sciences career path is right for you? Our goal is to help you find the right fit for your information career (or careers!). Complete the form below, and we'll follow up to schedule a call with a member of our faculty.