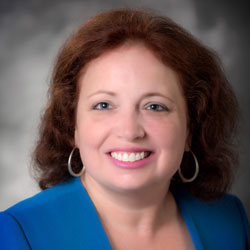 Karlene
Jennings
Secretary
Executive Director of Advancement and External Relations
University Libraries, UNC Greensboro
Education:
MSIS, SIS, Tennessee, 2013
PhD, Educational Leadership & Policy Studies (Higher Education Emphasis), Iowa State, 2007
MEd, Higher Education Administration, South Carolina, 1998
Graduate Certificate, Museum Management, South Carolina, 1998
BA, American History, Washington & Lee, 1996
Biography
Karlene Noel Jennings (MSIS, PhD, CFRE) has served at the UNC Greensboro University Libraries since July 2016. In her role, Karlene leads advancement efforts for discovery, life-long learning, and engagement through the University Libraries. Karlene believes in the transformative power of stories, in cheering for the improbable, and advocating for the (statistically) incredible. A passionate advocate for the life-changing impact of education and libraries, Karlene finds joy in creating strategic philanthropic partnerships between donors and institutions.
Karlene has personally closed over $100M in gifts for various campus projects and priorities—most that do not have dedicated constituencies. She has served a number of institutions including UNC Wilmington, Iowa State, and the College of William & Mary. UNC Greensboro is her third academic library—it is engaged in master space planning for a potential $100M building renovation and expansion. Immediately prior, she served as the chief architect for W&M's scholarship priority of its $1B For the Bold campaign.
A Certified Fund Raising Executive (CFRE), Karlene has previously served as an item writer for the CFRE exam. In 2018, she was certified as a Master Trainer by the Association of Fundraising Professionals (AFP).  She is a member of CASE, AFP, and ALA. Karlene has co-authored two books about library advancement (and is currently working on a third to be published in 2020), and other writings about library development. She is a frequent presenter and has also taught (and developed) face-to-face and on-line graduate courses for the University of Wisconsin Madison, UNC Greensboro, the University of Tennessee, and the College of William & Mary.
She has previously served at the program chair and conference chair for the Academic Library Advancement and Development Network (ALADN), served as a public library trustee, chair of a regional arts commission, and Friends of the Libraries Board Member.  Karlene was recently appointed to the Philanthropic Advisory Group (PAG) for the American Library Association (term expiring in 2022).
Outside of work, Karlene lives to learn, loves to shop, travels too frequently, and shares the value of the Oxford comma whenever she may. She is true sports fanatic and often can be found cheering for her beloved Chicago Cubs, the New York Giants, the South Carolina Gamecocks, the Iowa State Cyclones, and the UNC Greensboro Spartans.
Current appointments and memberships:
ALA Philanthropic Advisory Group (PAG) 2019-2022
ALA, NCLA, AFP, CASE, ALADN