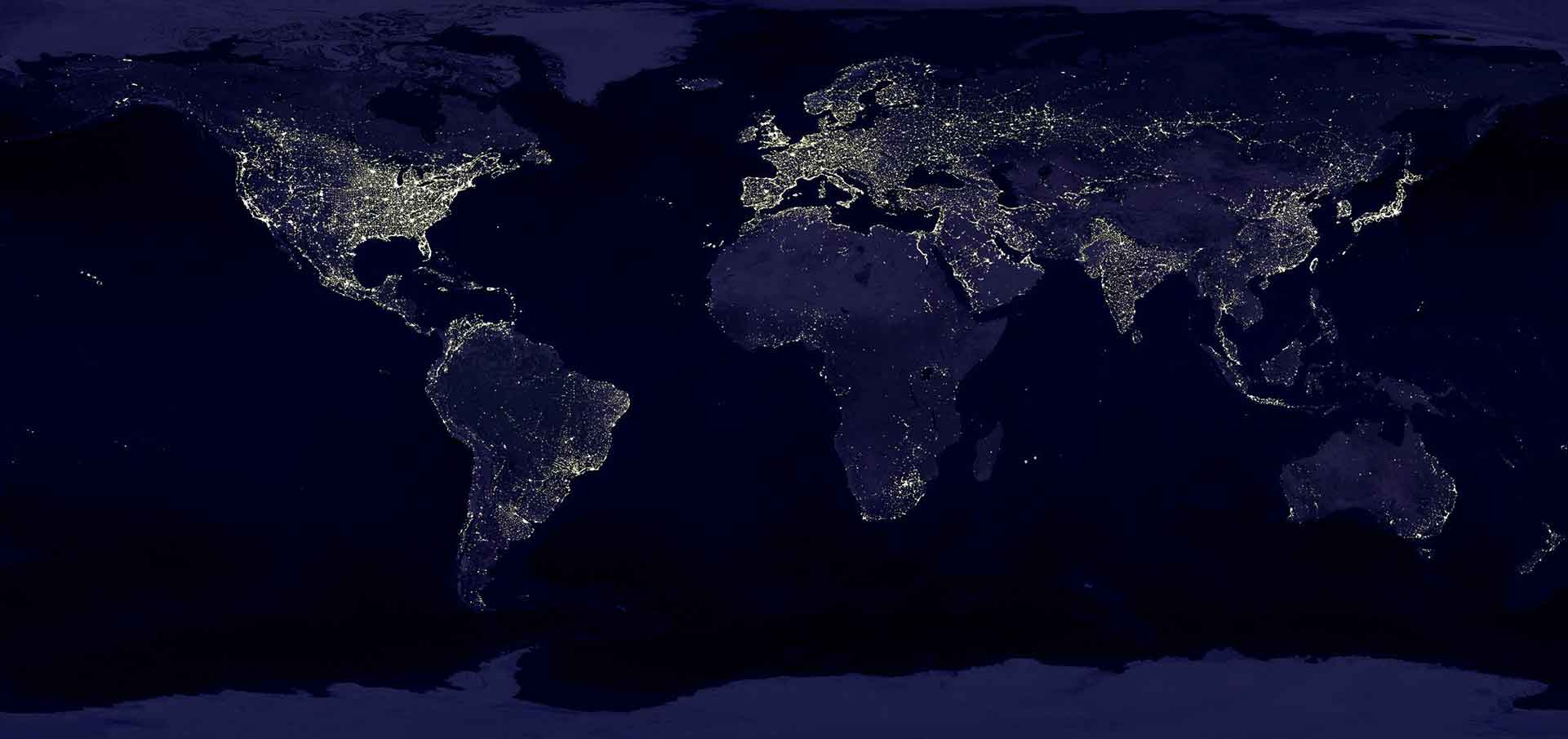 Geographic information (GI) generally consists of facts, data and/or evidence pertaining to events, activities and things located on (or near) the surface of the earth (Bishop & Grubesic, 2017). The process by which humans organize, access and use this information is fundamental to science, industry and our everyday lives.
Individuals working with GI must navigate the world of both print and digital cartographic resources as well as oversee all aspects of related services, resources, and geospatial technologies. The Occupational Outlook Handbook projects that employment in fields that use GIS are expected to increase at a rate faster than the average rate of growth for all occupations between 2014 and 2024, or, 29% (U.S. Dept. of Labor, 2016). A Google-funded market assessment puts the global revenue for geoservices at $270 billion per year and jobs in many types of information agencies exist (Oxera, 2012). Careers in GI have the potential to attract a wide range of students from different fields to fill information professional roles.
Geographic Information: Position Titles in Information Sciences
These are but a few of the many positions geographic information professionals hold:
Geospatial/GIS Librarian
Map Librarian
Spatial Data Analyst
Data Visualization Librarian
Earth Sciences Librarian
Map Cataloger
Archivist/Records Manager
Surveying and Mapping Technician
Geology Librarian
---
Preparing to Enter the Professional World of Geographic Information:
Professional Development:
Associations:
Map & Geospatial Information Round Table (MAGIRT)
Western Association of Map Libraries (WAML)
North American Cartographic Information Society (NACIS)
Conferences:
ALA Midwinter and Annual Conferences
Association of American Geographers (AAG) Annual Meeting
Esri User Conference
Tennessee Geographic Information Council (TNGIC) Conference
GEOINT Symposium
International Cartographic Conference
Publications of Note:
Journal of Map & Geography Libraries
International Journal of Geographical Information Science
Required Courses For All Students:
510 The Information Environment
520 Information Representation and Organization
530 Information Access and Retrieval
Recommended Electives:
516 Geospatial Technologies
543 Geographic Information in Information Sciences
552 Academic Libraries
531 Sources and Services for the Social Sciences
532 Sources and Services for Science & Engineering
545 Scientific and Technical Communications
534 Government Information Sources
584 Database Management Systems
592 Big Data Analytics
490 Environmental Information
599 Practicum
Real-World Experience:
Potential Practicum Settings:
UTK Map Collection
University of Memphis Library – Government Publications;
ETSU Library
Tennessee State Library and Archives
Vanderbilt University
Recent Placements of UTK-SIS Alumni:
USGS
University of Chicago
ERT, Inc. (a contractor for NOAA and other government agencies)
Other GI courses at the University of Tennessee— Knoxville *ALL only face-to-face
Visit the current online UT Catalog to view descriptions of these courses.
Biosystems Engineering:
326 GIS/GPS Applications in Agriculture and Environmental Science
412 Surveying
555 GIS and GPS Applications in Biosystems
Civil & Environmental Engineering
Comparative and Experimental Medicine
615 GIS and Geographical Epidemiology
Geography
411 Introduction to Geographic Information Systems
413 Remote Sensing: Types and Applications
414 Spatial Databases and Data Management
415 Quantitate Methods in Geography
517 Geographic Information Management and Processing
518 GIS Project Management
611 Seminar in Geographic Information Science
Political Science
544 Information Systems and Networks in Planning
Statistics, Operations, and Management Science
551 Leveraging Information Through Descriptive and Prescriptive Modeling
Wildlife and Fisheries Science
546 Advanced Habitat Analysis
References
Bishop, B. W., & Grubesic, T. H. (2017). Geographic Information: Organization, Access, and Use. New York: Springer. ISBN 978-3-319-22789-4
Oxera Consulting Ltd, 2013, January, What is the Economic Impact of Geo Services? Available: http://www.oxera.com/Oxera/media/Oxera/downloads/reports/What-is-the-economic-impact-of-Geo-services_1.pdf?ext=.pdf
U.S. Department of Labor. (2014). Occupational Outlook Handbook: Geoscientists: Summary. Published January 8, 2014. Available: http://www.bls.gov/ooh/life-physical-and-social- science/geoscientists.htm#tab-1