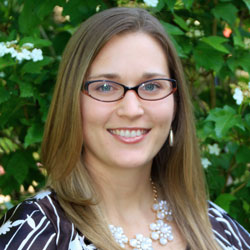 Madison
Langseth
Job Title:
Science Data Manager
Place of Employment:
U.S. Geological Survey
SIS Graduation Year:
2015
Education:
B.A., Biology, Grinnell College 2008 / M.S., Information Science, University of Tennessee – Knoxville 2015
Biography:
Madison is a science data manager at the U.S. Geological Survey. She helps USGS scientists publicly release their data through ScienceBase, a trusted digital repository for USGS data release products. Madison also manages the USGS Data Management Website, which consolidates data management resources into a single point of access for scientists and data stewards. Finally, she assists with the coordination of the USGS's Community for Data Integration, a dynamic aggregation of multiple communities of practice, focused on the advancement of scientific data and information management as well as integration capabilities across the USGS and external organization.